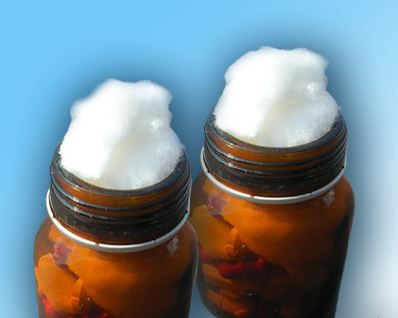 Product Descreption :
Alma Trading represents "carolina" absorbent cotton, which manufacturers various pharmaceutical coils for pharmaceutical, netraceutical formulation
industries. We are provide an excellent support for calculating the correct dosages use for these coils. All coils puritan cotton, rayon & polyester coils
does comply with the strict US-FDA & Canadian FDA standard of approval which guarantees product quality and safety during use. Carolina uses the
latest manufacturing technology which reduces raw material wastage and ensures a consistently higher quality of finished products.
Our pharmaceutical coil product line comprises of the following products:
Cotton Coils- are natural cotton puritan FDA approved cotton fibers using carolina cotton fibers which are made to highest quality standards. These cotton
fiber coils are biodegradable and easy to handle and create a dry environment when placed inside a medicine bottle or capsule.
Polyester Coils- a man-made product which is totally made of manmade fibers. Pharmaceutical polyester coil as a very high level of consistency and can
be drawn into very long lengths without any distortion and has a uniform structure. Polyester coil are subjected for all product packaging of pharmaceutical
bottles where has to be kept as low as possible, soft gel are ultimate products for such coils, all these polyester fiber coil which meet the highest quality standards.
Rayon Coils-Man made rayon coil which is bio-degradable and can be used in a variety of applications. Composed of cellulose fibers which can be torn
easily, rayon fiber coil find applications in pharmaceuticals manufacture and tablet packing.
Pharmaceutical coil is used for tablet packaging to provide a safe, nontoxic, aesthetically pleasing, easy to use, traditional filler. Pharmaceutical light weight
coil ensures freshness and stability in shipping and storing of ethical and generic pharmaceuticals, vitamins and food supplements.
Specialty of Products:
Light Weight Coils:
Light weight coil ranges from 13 grains per yard up to 25 grains per yard and is available in cotton, rayon and polyester. Applications for light weight coil are: swabs, laboratory use and filtration.
Carded Products:
Soft batting can be produced to meet customer's specific requirements. Custom weights, roll sizes and core dimensions are available. The maximum width
is 40". Applications for carded products are: funeral industry, wound care, medical and veterinary applications, filtration and jewelry box filler.
Medical Balls:
Medical balls are available in Cotton and Rayon fiber. All balls are made from 100% cotton or rayon fiber, meeting USP specifications.
---
Send Enquiry
---
| | |
| --- | --- |
| Catagory : | |
| Product : | |
| Quantity : | |
| Descreption : | |
| | |
| | |
| --- | --- |
| Name : | |
| Email : | |
| Phone : | |
| Messege : | |
| | |